Our Mission Statement
Welcome to Camp Fun, where FUN stands for: Faith, Unity, and Nature.
The Camp Fun family exists to provide children with a fun, rewarding, and safe summer camping experience, through diverse activities and programs, in a religious environment.
Our goal at Camp FUN is to "hand down" a rich heritage to the next generation. This includes instilling an appreciation for religious learning, and reinforcing the ethical and positive attitudes inherent life. Camp Fun prides itself on the spirit in which these meaningful goals are experienced in our campus.
It is our mission to ensure that every "FUN" camper: 1. Has a healthy and enjoyable summer; 2. Returns to his community more responsible and compassionate; 3. Attains new skills and makes new friends; 4. Leaves camp an emotionally and physically stronger person; and 5. Establishes a stronger connection with our planet.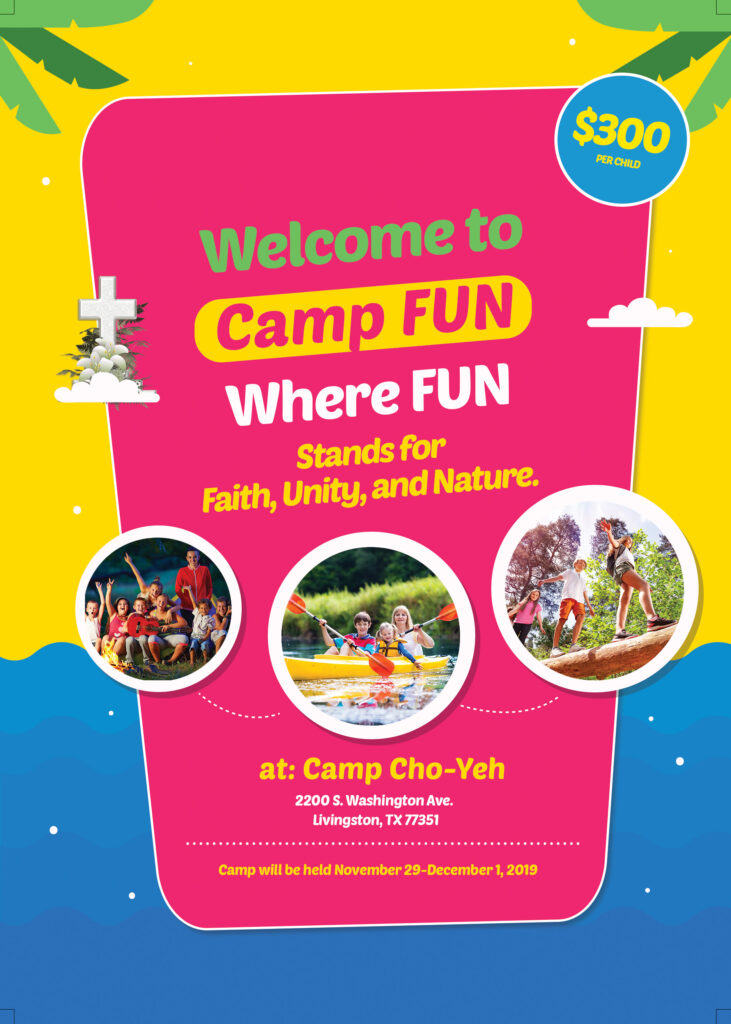 Sign-Up
Sign up your loved ones today!